ENGNBLDR.COM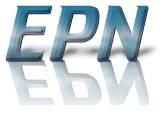 6935 NE Glisan
Portland, OR 97213
How to use this site
---

Home How to use this site Build A Kit 81-84 Build A Kit 85-95 Head Shop Toyota Ala Carte Toyota Heads

Toyota HotLicks Toyota 3.0 V-6 Refund Policy Photos- n-Rides
Here at EPN, we are old fashioned in that we LIKE to talk to our customers!
So our website is simple, add up what you want to buy and send as one lump sum. There is no "shopping" cart. If you do not see a part number, just type in the message section what the item is and your vehicle year.
If you have the slightest doubt or concern, simply ask for an invoice and we will send one, those are easy and as secure as it is possible to get.
We will respond to the PayPal email address, normally before you can get your hands off the keyboard (unless we are in bed on on the toilet or something...*LOL**) (Hey, I am 72 and some things take time....)
If unsure, email us and expect a reply quickly unless (see above)
VISA/ MC/ Discover over the phone, any credit / debit card use PAYPAL. It is fast, free, and secure. Use the link below. If you are not already signed up, you may use the link below to sign up as well.
PAYPAL is the #1 credit card service on Ebay. Once your PayPal account is established, it eliminates the need for you to send your credit card number online.
You may pay by PAYPAL, CHECK, M/O, or phone order as a last resort. Phone orders are very expensive for us....we prefer you use PayPal. Checks may delay shipment.
All orders are shipped via U.S. Priority Mail or UPS. UPS orders require a physical street address for delivery......no PO Boxes please.
---
Contact Info:
---
All information and pictures Copyright © 2000 Engine Parts Network and may not be reproduced or copied without the express permission of Engine Parts Network.
Last modified: July 24, 2017
This site maintained by: Lady West ©1999
ladywest@ladywest.com
---