PHOTOS AND RIDES
---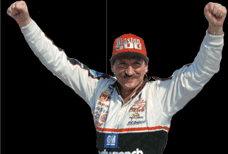 1951-2001
---
Thank you to all who have sent pictures to share!
---
The links will open the picture on a new page. Click back in your browser to return to this page to view more pictures.
Engnbldr driving D/Gas Dragster
Engnbldr receiving 5th Gold Wrench Award
Engnbldr's "Oh Sh*t" he's in 05
The Rocket Empire Team Portland 1990

Engnbldr's brother's truck
Mike Butts "kickin' butt"
Curtis graphic
Dallas "Rocket Boy"
Nathan's engine
Nathan's engine again
#0 & #00 Both Champions at Portland
#15 Also a Portland Champion
Paul (they drive them to my house for repairs)
---
Some Reno memories