ENGNBLDR.COM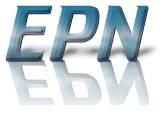 6935 NE Glisan
Portland, OR 97213
---
Closed due to illness, sorry!
---
Toyota Heads
---

Home How to Order Build A Kit 81-84 Build A Kit 85-95 Head Shop Toyota Ala Carte Toyota Heads

Toyota HotLicks Toyota 3.0 V-6 Refund Policy Photos- n-Rides
---
TOYOTA 22R 22RE 22REC ALL
1985-95
All of our BRAND NEW PERFORMANCE castings are produced by PRO. These fine heads FEATURE larger ports, thicker material in critical areas, and come fitted with our performance chilled iron valve guides. (Our STOCK replacement head is OEM equivalent).
All other work is performed in our in-house engine plant, no matter if stock, StreetRV, OffroadRV or full competition versions.
We have been in business building racing engines for over 43 years, so we are starting to get the hang of it.
The quality is assured: There are cheaper castings available now, most made in China. We are sure they are fine, but we do not supply them. You will look a long time to better these prices for this quality standard, we know. We are constantly looking ourselves.
From EPN™ you will get our best, with our full satisfaction guarantee, as always...
All of our castings are sold less camshaft, you may add your choice of our specialty profiles for no added shipping cost......(camshaft add on is $98.00),
261C, 268C, or 270/430 ......*EB
Street RV
Fully assembled with O/S valves
448.00
Off Road H/O
Fully assembled with O/S valves-Ported
(NOT guaranteed emmisions safe)
647.00
USA LOWER 48 SHIPPING IS A FLAT RATE OF $19.00 PER ORDER TOTAL!
THAT'S RIGHT, $19.00. EVEN IF YOUR ORDER SHIPS IN MORE THAN ONE PACKAGE.
Alaska, Hawaii, and International locations, please email for shipping costs.

USA shipping (most locations) is via UPS, International is at cost using Priority mail.
---
If you are ready to purchase, you may email us, call us, or click the link below. You will need to have a list of the items you wish to purchase and the prices.
Please note, not all items can be shipped together due to size.
---
---